If you are looking to open an account with FXPrimus, the popular Forex and CFD trading platform, and you are browsing the internet to find opinions from real users, you have come to the right place. What do we mean by 'real users'? Well, what other platform comparison sites do is basically give you their own opinion. But this is not 100% reliable, is it? It just doesn't sound good.
What we have done from Asinko.com is to do the work for you, and looked for the most representative positive and negative opinions to describe the experience on this platform. How did we do it? We checked out the site trustpilot.com, which is the largest global website that collects information from services. Basically, real users of every good or service on which an opinion can be given leave their comments on this site. In this article we collect good and bad opinions that we believe are representative of the "heard on the street" comments regarding the Broker. We include the name of the reviewer so that, if you are in doubt, you can look it up on trustpilot.com.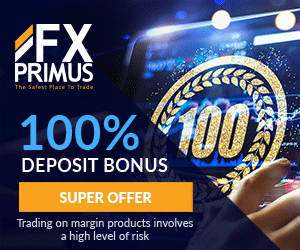 FXPrimus's 5 Star Reviews (Excellent)
Fuad Badmah: "My experience for this support team was very very good, and i really appreciate for their responsiveness and ability to understand written information though English is foreign language to me."
Juan Pimentel: "Team work very quick A+++++"
FXPrimus's 3 Star Reviews (Average)
Now we dive into the not so good opinions. Real users say about FXPrimus:
Mohamed Faisal: "Positive :-
- multiple types of accounts including ecn account
- swap free account
- good customer service
- great offers /bonus
Negative :-
-spread: average
- this is what i don't like :- u can only have 1 account per ID. If u want another account, u must register back using different ID."
FXPrimus's 1 Star Reviews (Bad)
Prkash Sinojiyaa: "I opened ECN account for testing purpose, They have Stop out Level 0f 100% everyone will be stopped out due to this"
Cristina Fas: "My experience with FXPrimus is very bad.
Stay away from promotions or read the T&C!!"